Touch Textiles Posted on April 10 2023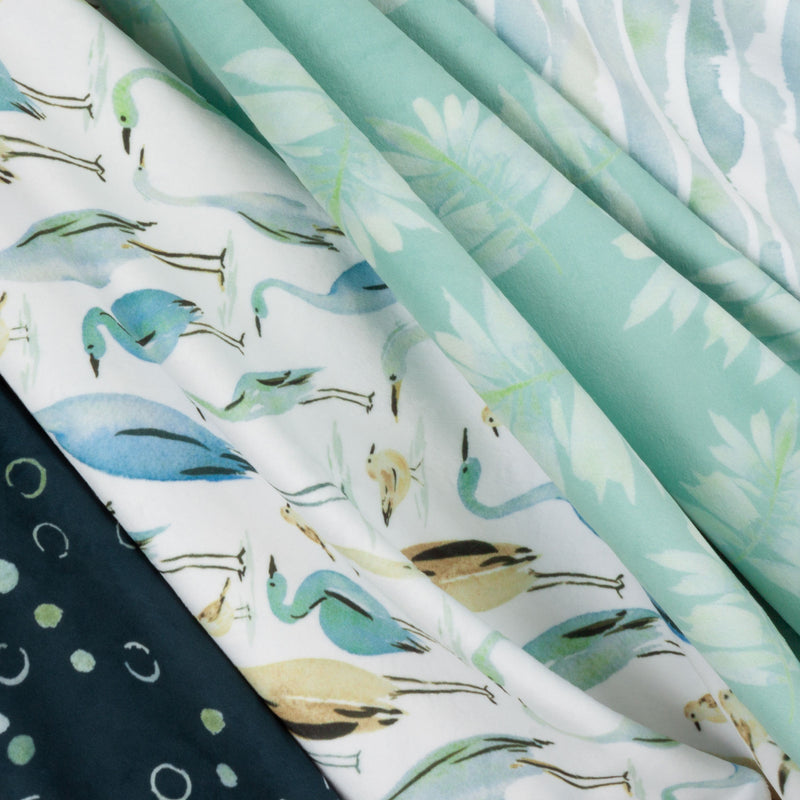 In celebration of Women's History Month, we've spotlighted the talented and amazing artists who have become an inspiration for our Silky Minky prints and designs.
At Touch Textiles, we believe as a women-led company, we must uplift and support other women as well. We've collaborated with many artists to create unique and high-quality fabric collections. Each artist we showcase brings their own style and vision, making something special for every occasion and taste.
You can view their work and learn more about them below!
Deane Beesly
Deane has a modernized vintage style with a hint of whimsy. Her trendy designs span across many different themes, from juvenile to seasonal and are inspired by nature, family and memories. Her heart goes into every collection she creates. 

You can view her prints here.

 
Jetty Home
Emily is the founder and creator behind Jetty Home. The peace and natural beauty that came with living by the ocean has always been one of their biggest inspirations. She evokes the feeling that the beach and ocean still gives her – a sense of relaxation, calmness, happiness, and simplicity – in all of her art. Everyone should be able to enjoy all the inspiration that nature - and the world in general - has to offer in their home.

You can view her prints here.

 
Courtney Morgenstern
Courtney Morgenstern is inspired by joy – the fluid strokes of nature, the happiness of time well spent in her Grandma's garden among the colorful flowers on the backdrop of a clear blue, perfect day. Her style reflects nature with a contemporary nod; she's inspired by seamless textile patterns, watercolors, and hand-drawn typography. Her hope is to share and inspire joy with her designs.  Each time you encounter her unique creations you experience nature's beauty – her joy is your joy.

You can view her prints here.
Touch Textiles believe in supporting artists and showcasing their unique talents through our collections. We hope you enjoy our fabrics as much as we do, and appreciate the artistry that goes into each and every one of them.
If you are interested in licensing your artwork or would like to print custom prints for you or your business, contact us today!